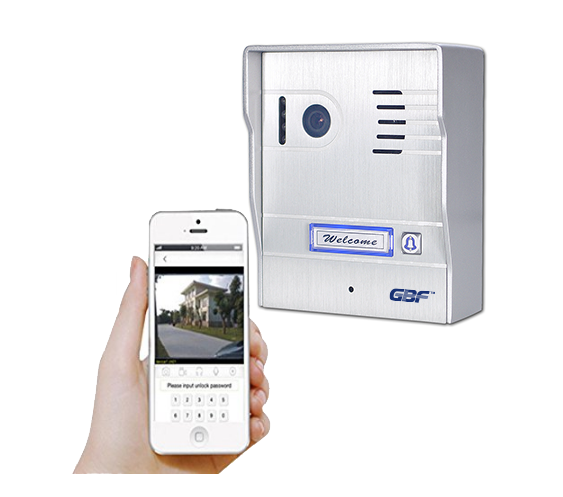 You can rest easy knowing your property is secured when choosing to install an apartment building entry system by ABC Security Solutions. We adapt and accommodate nearly every need that may arise through our entry systems. At ABC Security Solutions, we provide several varieties of apartment building entry systems to fit nearly any facility you can imagine. We offer traditional Telephone Entry Systems, Telephone Entry Systems that use "Cellular" service, Entry Systems using "WiFi", Video Entry, Mobile Phone Calling, "Wireless Multi-Tenant Intercom Entry, Wireless Single Resident Intercom Entry, Multiple options for Gate Entry and more For multi-tenant apartment intercom systems, call (917) 858-7117.
– Telephone Entry Systems
Telephone entry system is the communication device you install at the gate (or entrance door to the building) where visitors can call the home and request entry. Residential units will consist of a "call button" as it only dials the home number whereas commercial systems will dial many different tenant numbers. Most telephone entry systems have a keypad to enter codes to open the gate or keep it open for longer periods of time.
Video Intercom Systems
A video intercom system assures residential or commercial buildings safety through potentially dangerous situations. Small or large-sized facilities, single or multiple units, one or many floors; we offer a choice of video intercom systems to meet your facility's needs. Our video intercom systems allow property owners to have discrete entry access control. Doors, gates, windows, and even full property zones can be monitored using our video intercom systems.
– Doorbell Intercom Systems
Doorbell intercom systems allow you to talk to visits using your own telephone. An intercom or door buzzer entry system is installed outside where a normal doorbell would be. When a visitors rings the bell, your phone rings (usually with a distinctive ring) – and then you can talk to the person at your front door. With optional add-on accessories and locks, you can even open the door with one simple keystroke. Home Controls offers several popular styles and models of wireless video intercom systems, allowing you to communicate with one, two or more doors.
– Wireless WiFi Intercom Systems
Wireless video intercom allows homeowners and single tenant unit property owners to provide secure access control to family members and tenants. Motion detection instantly streams video footage to video monitor or smartphone depending on which system is chosen. With a WiFi signal smart video intercom system or a radio frequency video intercom system, wireless video intercom boasts simple installation and affordable, secure access control.